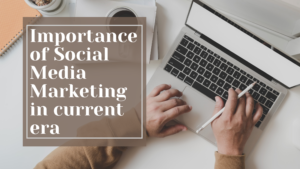 One of the most economical marketing strategies for raising a company's awareness is social networking. In a poll, over 91% of marketers said that spending just a few hours per week on social media marketing enhanced their exposure by a significant amount. Because you'll be interacting with a large audience of consumers through social media, a social media plan can significantly boost your brand recognition.
Your coaching center will gain from having a social media presence, and with regular use, it can bring in a large customer base. Use the strategies listed below to market your coaching company on social media.
Social Media as Part of Your Business Strategy
Your marketing plan for your firm will include selling your services. Simply said, this informs consumers about the goods and services you provide.
Social media will play a significant role in your marketing plan. As a result, it is included in your marketing budget. Except for your effort, you can use Quora, YouTube, Facebook, WordPress, LinkedIn, Twitter, and similar services for free. You can estimate how much you are going to invest in your effort if you assign your time an hourly wage.
It may take two hours to create and publish a blog, one hour to publish on LinkedIn, and 15 minutes per tweet. To maximize the impact of that work, you should also target it. The same procedure we would use to assist our coaching clients in making the most of their training efforts.
Ways in which you can promote your coaching businesses using social media
1. Create Social Media Presence –
Creating social media accounts would be the first and most crucial step. You can start communicating with your target market, such as students, parents, etc., by setting up social media pages for your coaching business. Encourage your staff, friends, and family to "like" and "share" your page. Interacting with your material will raise awareness of your brand and help you establish a reputation as a coaching center. The more people who are aware of your coaching business, the better. Every post shared will introduce you to a new network of people, making them possible clients.
2. Engaging Content –
Delivering regular and interesting material is the best method to capture users' attention and encourage participation. It's crucial to provide engaging material that speaks to your audience on your website, in social media posts, and blog posts. Additionally, it's crucial to have an extensive understanding of your field. Your content will undoubtedly be more interesting and appealing if you have a strong and obvious interest in the subject. Create a clear content plan to help you see the way ahead and, more significantly, to assist you to determine whether it was successful or unsuccessful.
3. Paid Advertising –
Paid advertising on social media sites like Facebook, Twitter, and LinkedIn can be a successful tactic since it is cost-effective. With simply a credit card, advertising campaigns may be set up with ease. Many social media networks now provide inexpensive possibilities. To place your ads in the promoted ad section on social networks, where your customers and prospects are active users, paid advertising uses a variety of targeting strategies, including keywords. Along with other demographics, you may also target your audience based on their age, gender, region, and interests. Give your advertisement some visuals. Images in advertisements attract more attention, which increases clicks, shares, likes, and retweets.
4. Be Consistent –
It might be challenging to maintain a constant social media presence. If you want to draw in more clients for your coaching firm, you must post frequently and be active on social media. Posting material, replying to content, and interacting with others takes time, and it's simple to put these off when life gets busy. Scheduling tools can be very beneficial in these circumstances. These solutions have a dashboard that allows you to manage all of your social media accounts conveniently without jumping between apps and wasting time.
Conclusion
Without a question, social media can help you expand your coaching practice. Create your social media campaigns with your company's objectives in mind, using Stephen Covey's advice to "begin with the end in mind." You may gauge the effectiveness of each campaign by concentrating your efforts and resources on a certain target market. Only then will you be able to determine what is profitable for your company.
To know more about promoting your coaching businesses using social media, please visit: