Since posting its very first video in 2005, YouTube has advanced significantly. It went from having no viewers to having the most users on the entire planet. More content creators use the site to distribute their videos to a global audience due to the platform's user-friendly layout and sizable fan base.
YouTube is a well-liked marketing platform for both brands and influencers. 62% of businesses use YouTube to post video content that advertises their brand, according to a Buffer survey. It is the second most popular platform for companies to advertise themselves, right behind Facebook.
Why should you use YouTube for lead generation?
Videos are an effective marketing strategy to advertise your company and attract qualified leads that may turn into loyal clients. According to 84% of marketers, video has helped in lead generation.
Users rely heavily on video content to discover new products. Users can quickly locate your brand on YouTube by using the recommended option when looking for a specific product. According to a Think with Google survey, ninety percent of individuals claim they find new businesses or goods on YouTube.
If users think a video is worthwhile, they can also like and comment on it. The great lead generation potential of these views, likes, comments, and subscriptions is something that marketers can exploit to expand the reach of their company.
And you have a powerful lead-generation tool when you combine video with YouTube's 2.3 billion active monthly visitors. All you require is a successful YouTube lead generation plan.
Additionally, YouTube videos have the potential to rank on Google. As a result, when someone searches on Google, your video may appear in the search engine results. Users will find your videos and overall brand more easily as a result.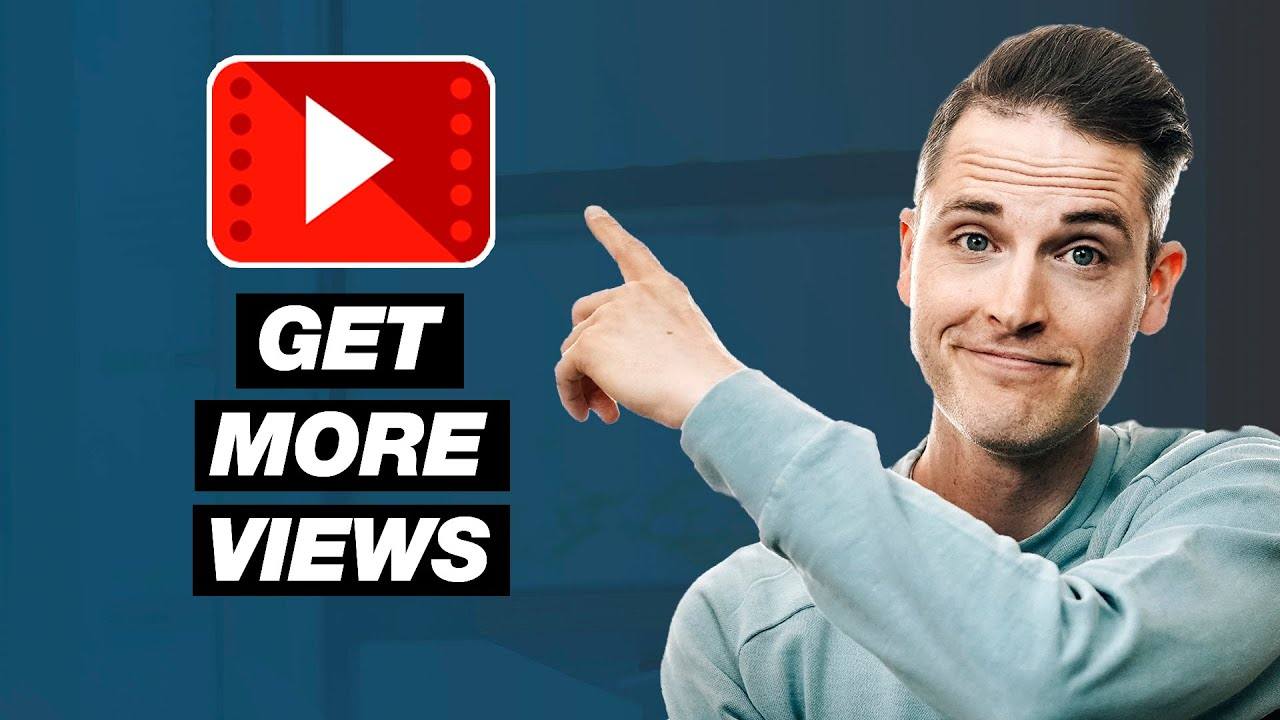 How To Use YouTube For Lead Generation
1.     Find Your Audience –
What Your Audience Wants and Your Channel's Identity Must Intersect in Your Content. You give your audience a chance to engage with you if you produce exactly what they want from you. In this approach, your material will gradually keep your audience watching your films without you having to do as much effort.
Your videos' engagement is monitored by YouTube. Check the amount of time your viewers spend watching your videos. See if your content is also pertinent to them. Because of this, YouTube metrics like "Watch Time" and "Session Watch Time" are required.
Decide on your specialty carefully first, then start a channel. Your session watch time will increase. Make sure you keep in mind the purpose of consumers' search queries when generating videos.
2.     Create Attractive Thumbnails For Your Videos –
To draw the appropriate audience's attention, you must create an eye-catching thumbnail. Your thumbnail ought to be eye-catching and describe your video. The primary objective of producing a thumbnail is to draw attention to the video and encourage additional clicks.
Your thumbnail must accurately reflect the content of your video. It should pique their curiosity and encourage them to click on your video. Even though they are unaware of the material you will be displaying, your users can get a general impression by simply viewing the thumbnail. Make certain to give them the appropriate one.
3.     Use CTA (Call To Action) In Your Videos –
Your videos should have a clear call to action that encourages viewers to take useful action for you.
Try to include a key link in your description so that readers will also click on it when they read it.
You must be very clear about what you want your visitors to accomplish before drafting a CTA.
Create a CTA after clearly stating your goal to draw in the proper audience.
4.     Wisely Write Your YouTube Video Description –
The video description of your YouTube video is yet another crucial component. Your video description is read by your viewers. Make sure your remarks leave an impression on them.
When YouTube has millions or possibly billions of users, you must optimize your material to reach as many people as possible.
Tips to write a perfect description:
Write your video description in simple language, so that your audience can feel a connection.
Put your main target keyword at the beginning of your description.
Choose 1-2 main keywords that perfectly describe your video content and also use them in the titles.
Take the help of Google Ads keyword planner to find the popular keywords in trends that can bring you lots of traffic.
Write your content in such a way that it generates curiosity.
5.       Optimize For YouTube Search –
You may optimize your videos to rank for YouTube's extensive search engine as well.
Get some high-value keywords to appear on the first page of results… If you've followed all the instructions in this article up to this point, you'll start generating a steady stream of leads as well as driving constant traffic to your videos.
Here are some simple tips for nailing the SEO on YouTube:
Do Basic Keyword Research – How do you determine the search terms that users enter into YouTube? Look at how YouTube autocompletes the text after you type in a few pertinent terms. There is a tonne of keywords you can target right there.
SEO Housekeeping – Include your target keyword phrase in the title of the video, at the start of the description, and in the file name of the video for ground zero optimizations.
Make Longer Videos – Longer videos perform better as long as you have something worthwhile to say in them. In the top five search results, videos are typically 11 minutes and 44 seconds long.
Add Tags – Include a few (6–8) relevant video tags that relate to your goal search term.
Focus On Intent– Why do people use the keyword you're aiming for in their searches? Make sure the information in your video is exactly what viewers are looking for. Their extended viewing of your video will boost your ranks even further.
Conclusion:
YouTube-led generation is simpler than you might think. Things will start to happen on their own if you just stick to the proper lead creation tactics.
Utilizing all the strategies I've covered above, you may use YouTube to generate leads and draw in new clients. Additionally, you should always be aware of the requirements and preferences of your intended market.
Nobody can stop you if you choose the audience's intent correctly.
This was all about how can you use YouTube to generate leads for your coaching business. Also, check here to know more about how you can other platforms such as Quora can help you boost your coaching business