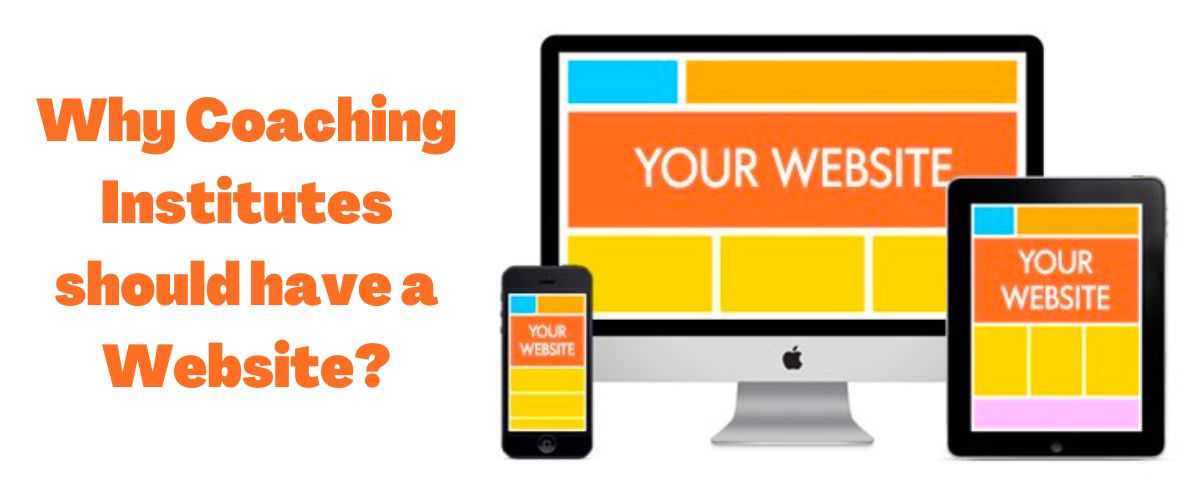 Many people have benefited from the Internet since it has turned the impossible into the feasible. It has increased flexibility in coaching institutes. People choose to use the digital medium because it provides them with a great deal of flexibility. Consider a scenario in which your search for the appropriate coaching class is completed in just a few clicks, which saves you time, effort, and money. As a result, web design for coaching classes is critical.
What are the benefits of a website for your coaching Institute?
When someone is looking for something, they use Google. Many individuals utilize the internet because it saves time, whether it is for an online service or product or a coaching center. Parents and students will be able to see your coaching institute if it is registered online, and they will be able to enroll in your coaching classes.
Global reach –
If possible, build an online coaching website where a person sits at home and you may communicate with him via the Website all over the world.
Freedom–
If you want to create a coaching business and choose to come on social media, which is popular these days, students will have more flexibility to choose the best coaching and you will save money on paper, furniture, and commercial land by building a website.
Working parents feel more independent and stressed–
Parents feel free as they can find coaching institutes online. As a result, if you want to make your coaching class public online, you must have your website. You can construct and maintain your website.
A website is a must–
It makes teachers more approachable and is a wise choice. The coach and the youngster both save money, time, and effort. If you have your own website, you can start online interaction at a reasonably low cost.
To know more about ways of generating leads for coaching institutes, please visit:
How to generate leads for Coaching Institutes